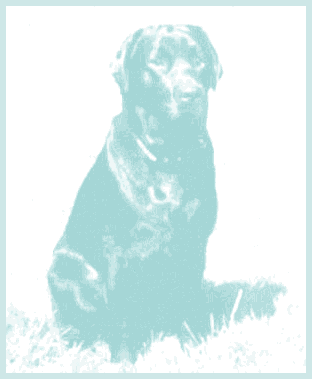 To be considered for breeding our dogs must hold hip and elbow certification, have a current AVCO exam (new DNA testing makes it possible that a dog may be of known status and safely bred whilst not being able to CERF ) and preferrably a performance title (hunting/obedience).

We were 10 years in the breed and had 5 candidates, 4 of whom failed one or more of our considerations, before finally having a dog "good enough" to breed. All were carefully bred dogs from very nice litters with conscientious breeders and are living proof that even when you do all the proper things...things ~can~ go wrong...
Health and performance certification is something that should be done with EVERY breeding candidate to keep the occurances as low as possible.

We learned quite a bit during that time; Finished numerous hunting titles, obedience titles and International Championships. Though they were not destined to be breeding dogs each of our early candidates were, and are, excellent pets, family companions and hunting dogs.
Thumper spent his life here with us, we lost him unexpectedly on June 9, 2002 to suspected bladder/prostate cancer.
Anka and Kyzyl were placed into pet homes upon failing certification.
Bee was placed in a pet home as though lovely and fully certified her work ethic was found wanting.

In Dancer we finally had a complete package, brains, beauty, work ethic and sound structure. She attained her Conformation and Working Certificates (LRC, CC & WC), her Companion Dog and Junior Hunter (AKC, CD & JH) titles, her Rally Novice, Advanced and Excellent titles and 3 passes towards her Companion Dog Excellent (AKC, CDX) title prior to retirement in 2009 where she is now working on her "Queen of the Couch" title.

Cai is our Dancer son. He completed his Rally Novice title as an 11 month old, Took the first pass on his CD as a 9 month old, and before turning two had also completed his RA & RE titles. Lifes turns and the 2008-? economic meltdown have kept us out of the ring for awhile but hopefully we'll get back on track working towards SH/CDX in 2010.

For more information about our upcoming breeding plans, assistance in finding responsible breeders or information about Labrador Rescue you may contact us at snoline@eskimo.com.
Past Litters
Litters out of our bitches
Click on Litter Designator for pictures
Sep.14.11 : The "J" Litter
Can CH Tell it to the Marines - TIMBER
X SnoLine's Exquisitely Spicy CD RA - "QYZYL"
Jan.14.11 : The "I" Litter
SnoLine's Caiman Dorado CD JH RE X
Duckndogs Never Doubt - INDY
Jun.4.10 : The "H" Litter
Int'l CH Harbortop Rusty RA - RUSTY
X
Duckndogs Never Doubt - INDY
Dec.8.09 : The "G" Litter
Int'l CH Harbortop Lord of the Seas WC JH RN
X SnoLine's Exquisitely Spicy CD RA - "QYZYL"
May.5.07 : The "F" Litter
Rocheby Indigo Blue CD RE WC
X DANCER

May.27.06 : The "E" Litter
Int'l CH Koa Maui Da Hawaiian Supaman WC CD JH CGC
X DANCER

May.23.05. The "D" litter
Int'l CH Lavender Hills JP Sir Thomas RN CD
X DANCER
Apr.5.04. The "C" litter:
Int'l CH Harbortop Lord of the Seas WC JH RN
X DANCER
Litters sired by our studs
Click on Litter Count for pictures
CAI
Jun.9.06 CAI X KOA LABRADORS Int'l CH Koa's Kauai Elegance WC CDX JH CGC. 7M, 3F
Jan.22.06 CAI X NOMAD LABRADORS Nomad's Sweet Mandy. 3M, 6F
Oct.24.05 CAI X HARBORTOP LABRADORS Harbortop Countess of May. 5M, 4F
JUNIOR
May.5.07 JUNIOR X DANCER 4M, 3F